SME Middle School Dance Information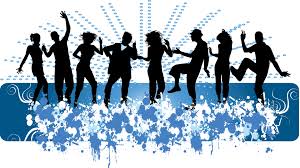 Students in grades 6, 7 and 8 are invited to attend school dances at St. Mary's Elementary.
Here are some quick FAQs about our dances.
Q: When are the dances?
A: This year, there will be four dances on the following Friday evenings from 7:00 pm - 9:00 pm:
December 2nd
February 10th
April 21st
May 12th
Q: Who is the DJ?
A: Music by Your Event DJ RJ (RJ Nieman)
Q
: What is the supervision for dances?
A: Any VIRTUS certified parent may chaperone the dances. This is crucial to the success of the dances and the safety of our students. IF ENOUGH PARENTS DO NOT VOLUNTEER TO CHAPERONE IN ADVANCE, THE DANCE WILL BE CANCELLED. No child wants his/her parent to chaperone, but we need a certain number to volunteers to make it happen. If everyone takes a turn, no one needs to be at every dance. Floor monitors, hallway monitors and kitchen help are needed.


Q: Is there a fee?
A: We charge $5.00 per student at the door, which pays for the sound system. Pop, water, pizza and snacks are available for $1.00 each.


Q: What is the dress code?
A: The dances are casual, but students are expected to dress appropriately.


Dress Code: A student's dress, grooming and appearance including hair style/color, jewelry and makeup shall be safe, appropriate and not disruptive. Inappropriate items include:
Extremely brief garments such as short skirts and shorts, strapless tops, net tops, halter tops, spaghetti straps, plunging necklines (front and/or back) and see-through garments.
Items that are vulgar, obscene, libelous or denigrate others on account of race, color, religion, creed, national origin, gender, sexual orientation or disability.
Items that promote and/or endorse the use of alcohol, tobacco or illegal drugs and/or other illegal violent activities.
Underwear must be completely covered with outer clothing. Footwear must be worn at all times. Footwear that is a safety hazard will not be allowed. The wearing of hats is not allowed, except for medical or religious purposes.
Students who violate the dress code shall be required to modify their appearance by covering or removing the offending item and, if necessary or practical, replacing it with an acceptable item. Any student who refuses or is unable to do so shall be removed from the dance and will wait with a chaperone until a parent/guardian can be contacted to pick him/her up.


Q: What are drop-off and pick-up procedures?
A: Parents may drop students off, as long as they have their admission fee and ticket in-hand, signed by the parent/guardian and listing an emergency contact number. No other friends/relatives will be allowed to attend the dance including alumni. Please come all the way into the building to pick up your son/daughter following the dance. This way, we can ensure that all students leave with a parent. If there are special circumstances regarding safety for your child, please let us know in advance.


Q: Are cell phones allowed?
A: Cell phones are allowed to be carried by the students for safety purposes. However, no photos or video-taping will be allowed during the dances.


Q: When do tickets go on sale?
A: Tickets may be obtained in the school office before the dance. Fees are not collected until the night of the dance (at the door). If your child gets a ticket, he/she is not obligated to use it. However, any student even considering attending the dance should get a ticket in advance.